CEI Success Report, Vol. 2
In just four short months, many of our clients have made enormous progress, and their dedication hasn't gone unnoticed! It seems like someone's ringing the CEI Victory Bell almost every week, and we couldn't be more excited to be a part of their celebration.
Keep reading to see what's happened in CEI's halls this season!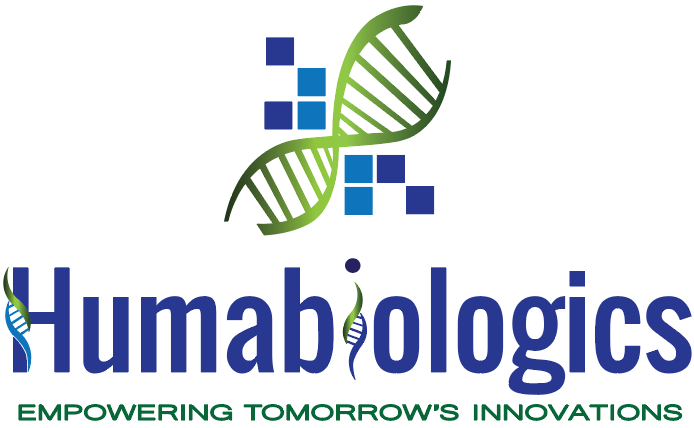 Humabiologics, LLC is a regenerative medicine startup company founded by scientists and tissue industry experts with scientific, quality, regulatory and technology transfer expertise to address the gap between the gift of donated human tissues and researchers.
Humabiologics is dedicated to stretching the gift of donation by developing and commercializing high quality, supply stable and affordable human-derived biomaterials from tissue and organs for regenerative medicine therapies that complies with the FDA's 21 CFR 1271 regulation and the tissue industry quality system standards. Humabiologics partners with academic and industry institutions to develop human-derived biomaterials for researchers to innovate regenerative medicine therapies to address debilitating diseases and improve the quality of life for patients.
By stretching the gift of donation, they strive to help as many people as possible with their unique products to empower tomorrow's innovations. Their products can be used alone or in conjunction with other biomaterials in various fields including tissue engineering, regenerative medicine, 3D bioprinting, diagnostics & screening, pharmacology, cell culture, and many other life sciences applications.
In July, we said goodbye to our long-time resident, Pinnacle Transplant Technologies, who housed their R&D department in our wet labs. We loved having them as a part of our community for the last few years and we wish them the best at their new facilities!
bioSyntagma, Flora Coatings, and RexPay Named Semi-Finalists in the Fall 2018 Arizona Innovation Challenge
All three will participate in another round of judging and 20 finalists will be selected to continue on to the next round of the Challenge. As many as ten recipients will receive up to $150,000 each in capital to grow their businesses, advancing innovation and technology commercialization opportunities in Arizona. The funding for each awardee will be released in phases, according to milestones that are defined by participation in the Venture Ready mentorship program.
Beacon Biomedical's BeScreened-CRC Gains Insurance Coverage with UnitedHealthcare


Effective September 15, Beacon Biomedical's blood-based test for early colorectal cancer detection, BeScreened-CRC, is now covered on all UnitedHealthcare Private Commercial Plans in the U.S.
NanoCheQ Take Home $25,000 Prize at Startup Tucson's IdeaFunding Pitch Competition
Arizona-based companies at various stages of development pitched to a panel of judges for the opportunity to compete at the final event on October 16th, and NanoCheQ took home the grand prize! Click here to learn more.
Botanisol Analytics Featured in the Phoenix Business Journal
With distributors in 5 states and growing, Botanisol Analytics is quickly gaining traction! Learn more about one of our newest clients by reading this article by local reporter, Hayley Ringle.
BMSEED Awarded $1M+ from NIH


BMSEED was awarded a Phase II SBIR grant from NIH with a total budget of $1,486,154. The grant is titled "Lab-to-Marketplace: Commercialization of a Stretchable Microelectrode Array." It covers a period of two years, from September 15, 2018 to August 21, 2020. This grant will allow BMSEED to develop their products for the neurotrauma research, tissue engineering and Organ-on-Chip markets.
bioSyntagma receives an AZBIO Fast Lane Award
bioSyntagma won a 2018 AZBio Fast Lane Award in recognition of their rapid progression in product development and its proven ability to generate both government grants and operational revenues to move the company forward. The bioSyntagma team was honored by Arizona's bioscience and business communities at the 2018 AZBio Awards on October 3, 2018 at the Phoenix Convention Center. Learn more by clicking here.
NeoLight Receives an AZBIO FastLane Award
CEI Alumni, NeoLight won a 2018 AZBio Fast Lane Award in recognition of their success in moving from its initial development stage into commercialization and for its commitment to develop innovative products that can help more infants thrive. The NeoLight team was honored by Arizona's bioscience and business communities at the 2018 AZBio Awards on October 3, 2018 at the Phoenix Convention Center.
Flora Coatings Wins a Phase II SBIR for over $1M
Flora Coatings has been awarded with a prestigious Phase-II program by the National Science Foundation, USA. More than $1 million has been awarded by NSF to Flora Coatings so far for the business development through their SBIR program. Receiving SBIR/STTR award from NSF is extremely hard to achieve and sets a unique credibility for the product line.
Michael D. Goodman joins BioNovelus as Treasurer and Member of Board of Directors
BioNovelus is pleased to announce the appointment of recognized business and sales consultant Michael D Goodman to its board of directors and as Treasurer. Effective July 06, 2018, Michael Goodman took the position of Treasurer and as a member of the Board of Directors.
Just like BioNovelus, Michael Goodman is a Phoenix native and has extensive experience in the business community, where he is widely respected. Working with thousands of individual sales professionals and hundreds of recognizable Arizona Companies, Michael Goodman has assisted many companies in breaking sales records. Learn more here.
Beacon Announces a New Partnership with Sonora Quest Labs
As of November 1st, Beacon's Strategic Partnering Agreement went into effect with Sonora Quest Labs (SQL) for the selling, marketing, reimbursement, billing and patient service center support for our BeScreened-CRC test throughout all AZ.
THANKS FOR READING!
Be sure to subscribe to our newsletter to get the next installment of the Client Success Report delivered to your inbox! And if you're a CEI client or alumni, let us know about all of your big wins with our Success Report Form so we can include you on next quarter's announcement.
Amanda Mollindo
Amanda is a strategic thinker with strong creative vision, allowing her to approach marketing and public relations from a unique perspective. With a diverse background in content production and a passion for helping businesses grow, she works with CEI and its clients to develop strong brand messages, both in writing and through media.
https://www.linkedin.com/in/amandamollindo/