Here's How to Better Engage With Your Business Incubator or Accelerator Right Now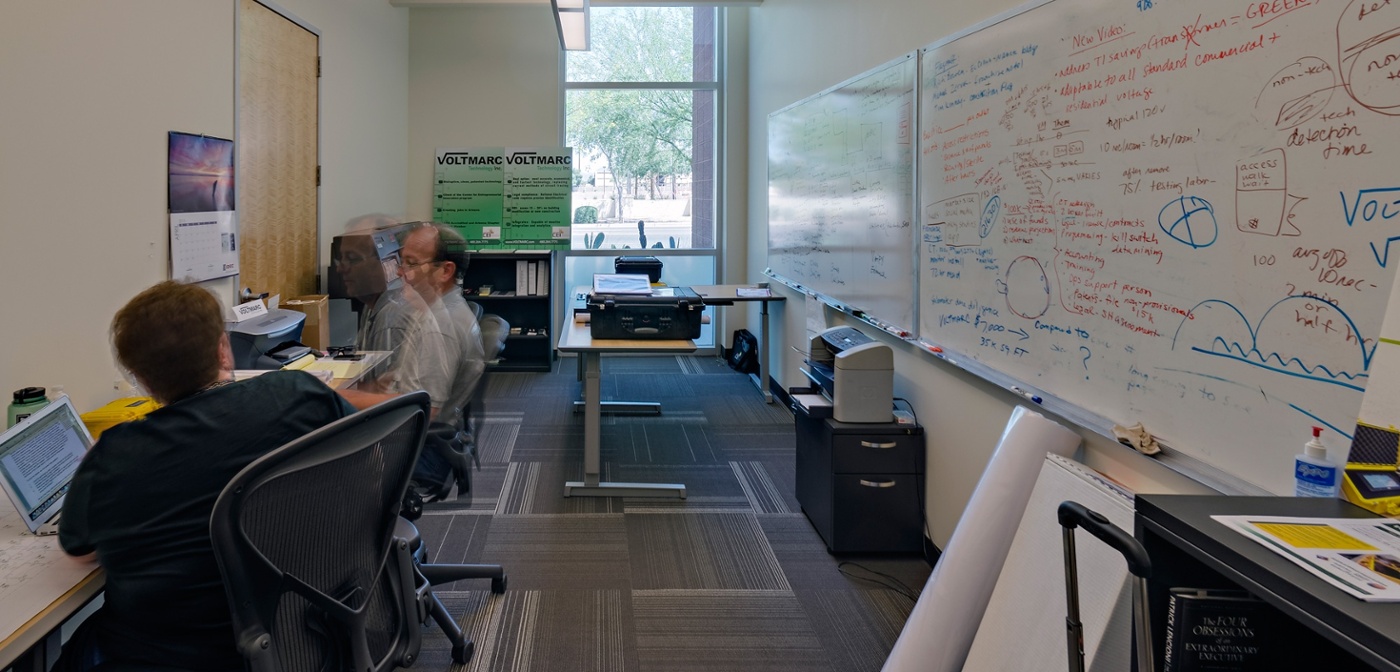 So your startup has decided joined a business incubator or accelerator. You were sold on the benefits and resources it could provide, and you are excited about taking your company or idea to the next level. Now what? How do you maximize your time in the program to ensure a positive experience? Believe it or not, a lot of entrepreneurs do not know how to best engage with their incubator or accelerator; with that in mind, we present our list of ways to operate inside these valuable entrepreneurial support organizations.
Be onsite...everyday
One of our qualifying criteria for selecting our startup clientele at the Center for Entrepreneurial Innovation is the number of founders and whether or not they are full or part-time in the business. We genuinely want entrepreneurs who are fully-invested in the company in terms of their time. If they have day jobs or other distractions, then they lose the experience of being onsite with our experts, our community partners, and other individuals who make up the colorful tapestry of our mini "ecosystem." Magical conversations and interactions happen in incubators - we have actually witnessed acquisitions and mergers between clients sparked by chance meetings in the hallways - so it is critical to make it your primary location.
Get to know your fellow startups
Otto von Bismarck, a prominent German leader in the 1800s, was attributed with this brilliant gem: "Only a fool learns from his own mistakes. The wise man learns from the mistakes of others." One of the best things an entrepreneur can do is work alongside other entrepreneurs, many of whom are going through the exact same challenges they are or will someday. The ability to bounce ideas off of one another further builds an environment rich in experience and education. It is also important to learn more about incubator graduates in order to identify those successful (or unsuccessful) decisions they made along the way as well as garner tips about how they enhanced their experience in the program.
Take advantage of mentorship and advisement
Seasoned startup mentor and angel investor Marty Zwilling believes the biggest value of an incubator or accelerator is in the "quality" of its leadership. Specifically, he cites the business expertise and credentials of those individuals as an important factor for entrepreneurs to consider before joining an incubator (as opposed to solely facility space). This is ultimately the bread and butter of the program and will speak to whether or not your business will receive the strategic guidance to grow it responsibly and sustainably. Remember though, it is a two-way street; you need to be coachable and engaged by attending any mandatory meetings as well as working toward achieving any goals or objectives they set for you. Here is cheat sheet for how you can position yourself to maximize the startup-mentor relationship.
Request valuable introductions
In addition to mentors, business incubators and accelerators can be just as valuable for their extended networks in the community. Although the study is a bit dated, it should not be surprising the Kauffman Foundation noted 73% of entrepreneurs recognized the importance of a robust professional network and how it contributed significantly to the success of their current business (The Anatomy of an Entrepreneur, 2009). But with numerous entrepreneurs in their respective programs, it can be hard to connect all the dots. If you know that the leadership team can connect you to someone who can advance your business, don't hesitate to ask for it as they may not be thinking about it. Maybe it's as generic as seeking introductions to organizations germane to your industry or product or to individuals or entities with a particular service or skill set. However, the incubator should also retain the right to follow through or not; for example, seeking investment connections may seem like a priority to you, but the incubator may not want to leverage its connections (and organizational brand) in this area if it feels you are not yet ready. Don't take it personally; instead, work with its team to prepare yourself if/when the time comes that investment is the right option.
Attend educational workshops and seminars
Just about every incubation or acceleration program offers public workshops that are open to the community and provide entrepreneurial training in the areas of: leadership, marketing, investment pitch preparation, and more. These "trainings" can incorporate tremendously relevant topics to your company, so make sure you keep them on your radar to attend. Join the incubator email distribution list and/or connect on social media to stay current on all the events it is hosting.
Secure discounted services
Not everything is free or included in the program membership cost, but that does not mean you can't score awesome discounts for being part of an incubator or accelerator. For example, CEI clients have access to HubSpot inbound marketing software suite for 90% off of the full cost of the "Pro" account for the first year and 50% discounted in the second year. The Jumpstart program, as HubSpot terms it, is designed specifically for startup clients of "approved" incubators. Additionally, Amazon Web Services offers credits to our entrepreneurs for its cloud hosting services, which, in some cases, can sustain their businesses up to twelve months. Through our partnership with Phoenix Analysis & Design Technologies(PADT), we also offer 20% off onsite 3D printing and engineering services with a leading manufacturing firm in Phoenix. These are huge bonuses for startups.
Host meetings, events and presentations at the incubator/accelerator
Leveraging the incubator facility can leave a lasting impression. Imagine meeting with a potential customer or investor or advisory board member and being able to hold it in a furnished conference room space as opposed to a home office or less-polished warehouse environment. The details matter in these instances and hosting events or other presentations can be the difference in meeting your business objective.
Leverage their expanded marketing reach
We understand that marketing in general can be the last thing on an entrepreneur's mind, particularly when he/she is trying to make it past the next day; however, many programs have internal marketing channels - whether it is social media, press releases, video, etc. - that can help expand visibility for your business. In my role as an incubator marketing specialist, I personally emphasize the successes of our clients frequently because they consistently receive higher engagement on social media and in press coverage. Thus, it becomes a win-win for both sides. That said, I am constantly hounding our clients to submit press announcements or other news to me for promotional purposes when, in fact, this should be part of every startup's marketing strategy because it requires minimal lifting and can yield big time impact in the community.